Hosts for Ukrainian LGBTQ+ refugees in Canada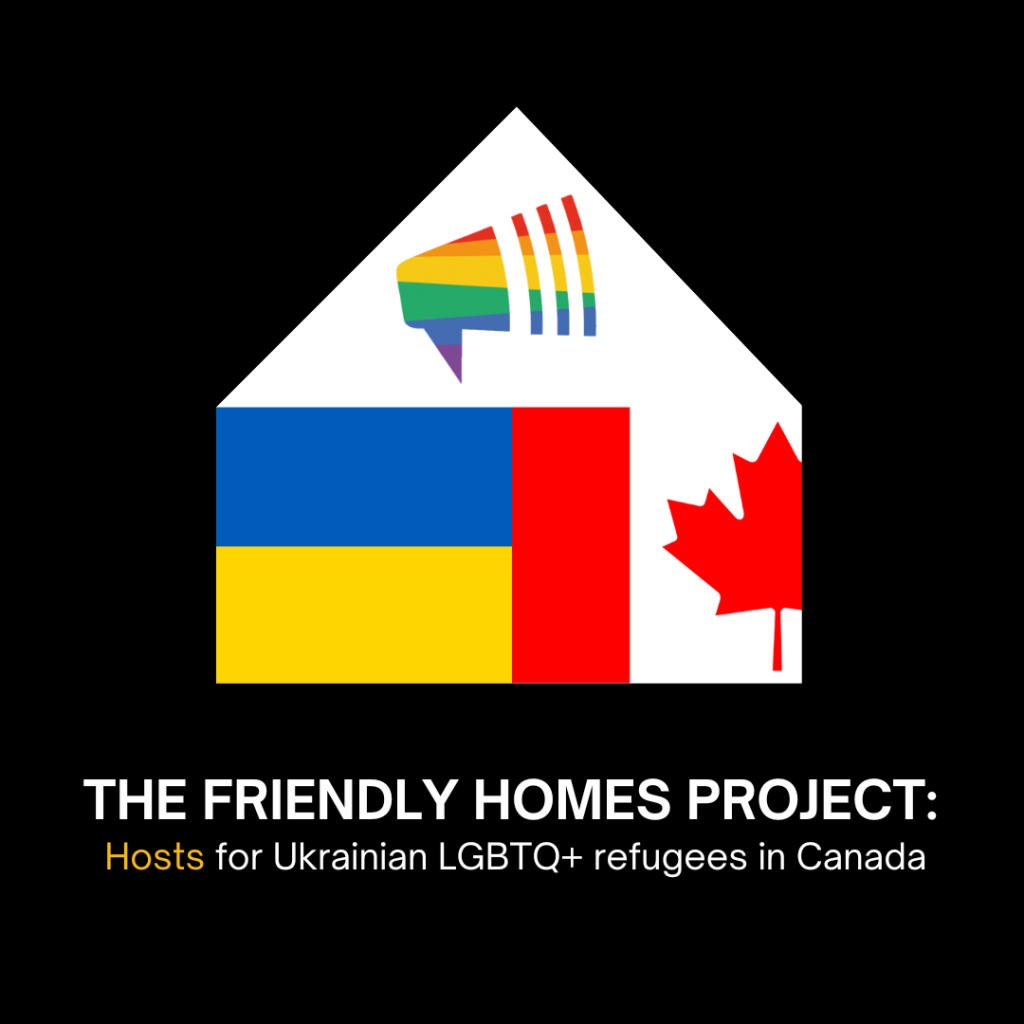 KyivPride and KyivPride Canada, in partnership with the We Support LGBTQ Ukraine Fund, are looking for LGBTQ-friendly hosts in Canada.
At this time, KyivPride is actively relocating the most marginalized of Ukraine's LGBTQ+ community members and has received over 100 applications. If you are a LGBTQ+ Canadian or a proud ally living in any part of the country, we invite you to assist us with temporary accommodations and/or settlement support for a queer person, couple or family from Ukraine. Relocation and resettlement are under the CUAET program (Canada-Ukraine Authorization for Emergency Travel).
LGBTQ-friendly hosts in Canada can help by providing newcomers a temporary place to stay, a job in Canada, and/or general assistance with navigating Canadian society (as a volunteer "Local Connection"). All selected hosts will be provided an orientation session to best equip them for this experience along with specific information pertaining to their guest's circumstances and needs.
If you think you can help, please join our growing roster of LGBTQ-friendly hosts in Canada. Fill out the following Google Form and help make a difference: https://docs.google.com/forms/d/e/1FAIpQLScIBBxkgNOlsjWVt4ZzoVWef5pB2KvHsNBvCTxNA_5oeF7oyw/viewform?usp=sf_link.
If you want to catch any other calls for volunteers, please follow us on Instagram at @andrewkushnir.