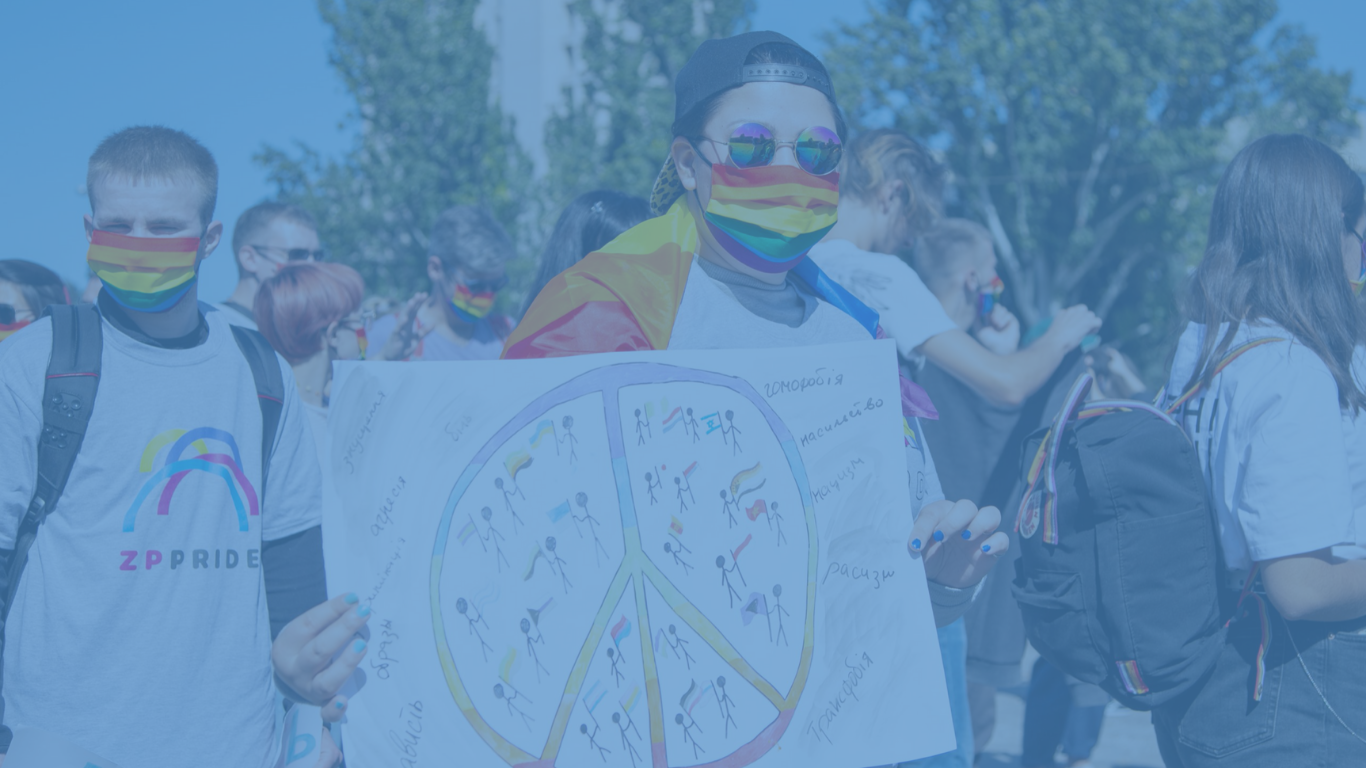 FREEDOM IS OUR TRADITION
Support LGBTQ+ people in Ukraine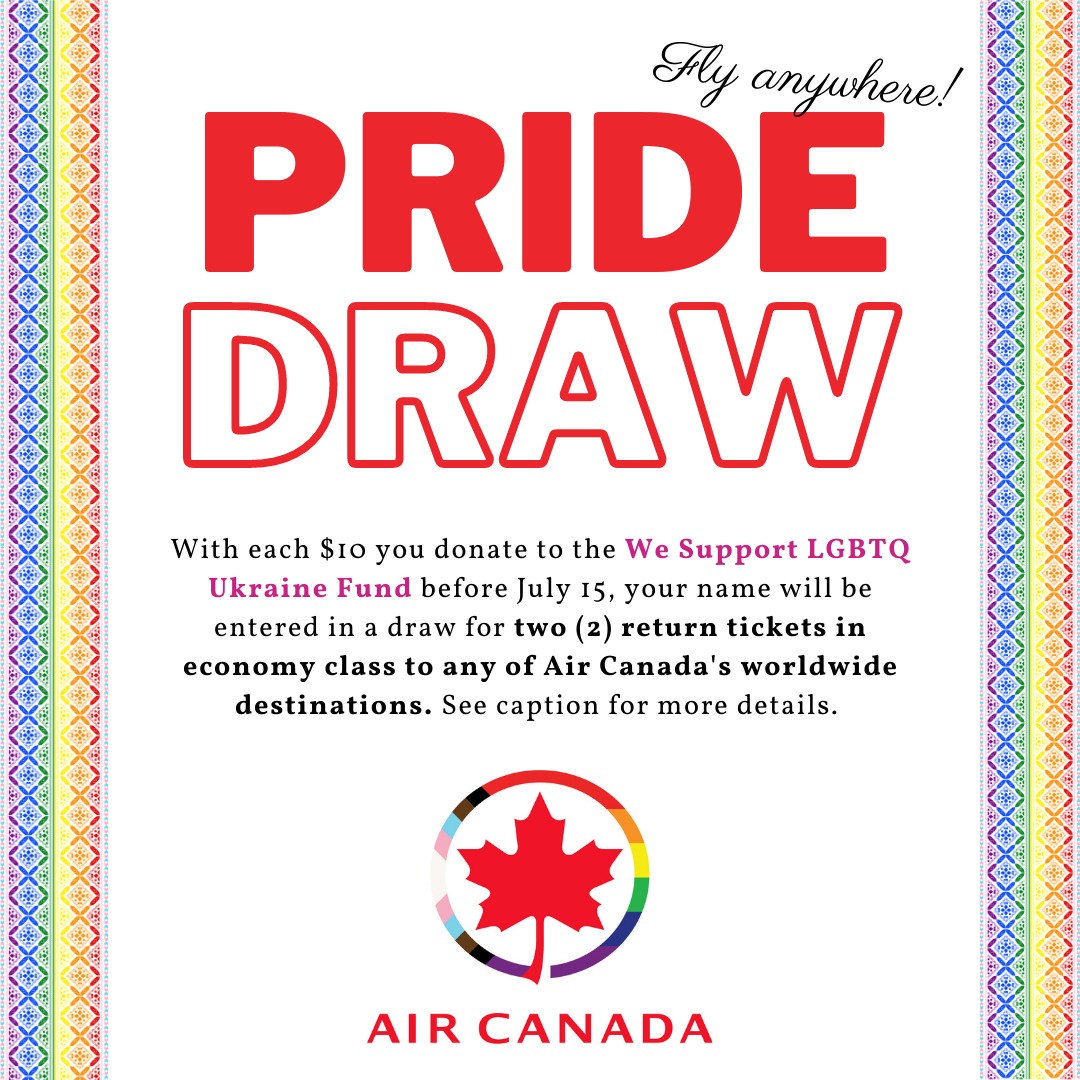 Air Canada has provided the We Support LGBTQ Ukraine Fund two (2) economy class round trip promotional tickets for travel to any Air Canada destination in their worldwide network. Some conditions apply.*
To be automatically entered in the draw all you need to do is donate $10 to the Fund before 11:59pm Friday July 15. If you donate $10 that's one entry. If you give $50 that puts your name in 5 times.
This remarkable prize comes in addition to a $10,000 gift from Air Canada to the Fund. In the words of Eric Lauzon, director of community relations and partnership at Air Canada, "We want to recognize Ukrainian LGBTQ organizations that are working relentlessly through this crisis to maintain support and services to their local communities."
* Standard Conditions: Tickets are valid for travel on Air Canada, Air Canada Express and Air Canada Rouge scheduled flights only (not valid on Star Alliance partners or code sharing carriers). Space is subject to availability in M (Economy) Class at time of booking, and all travel is to be completed by June 30, 2023. Tickets are non-transferrable. Travel is not permitted during the standard blackout periods which will be clearly communicated to the prize winner, which are subject to change without notice. 
The 'Freedom Is Our Tradition' Tee is now available for purchase on Etsy Canada with all proceeds going to the We Support LGBTQ Ukraine Fund. Designed by Irina Ichanka and Daria Shablienko, this shirt pulls Pride's colours into a vyshyvanka graphic (Ukrainian embroidery). Available in three vyshyvanka variations. Visit our Etsy store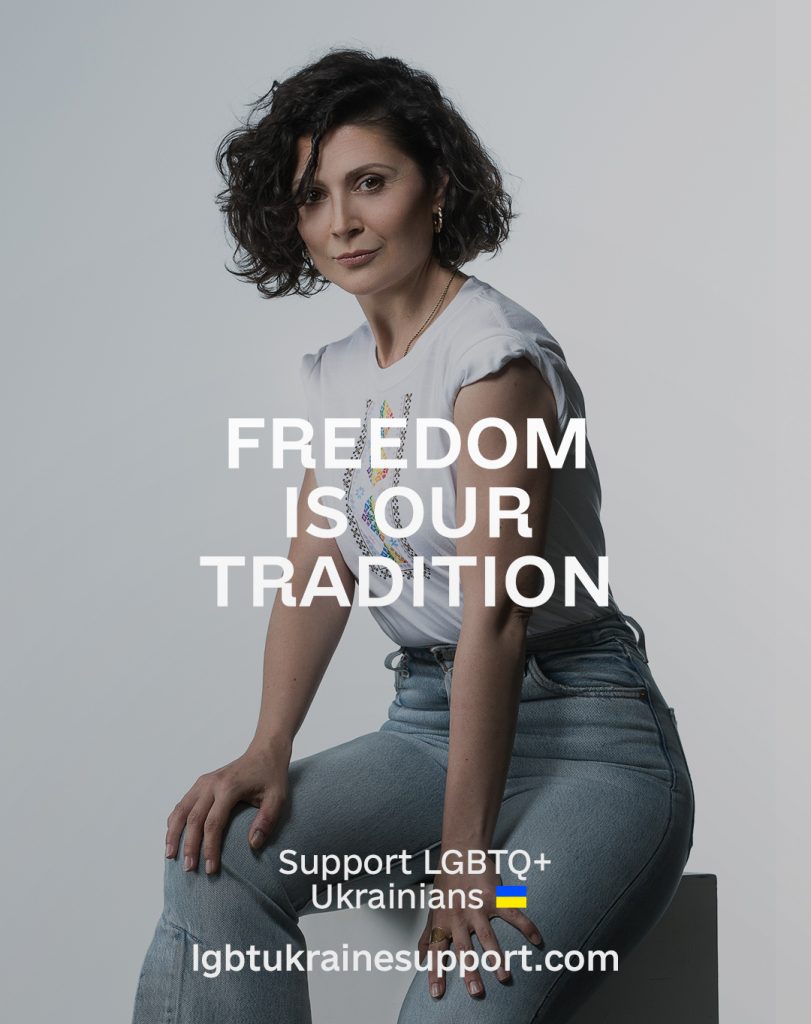 Photographs of the Tee by Aleksandar Antonijevic. Hair/makeup by Ramiro Valeria. Studio provided in kind by Neighbourhood Studios.