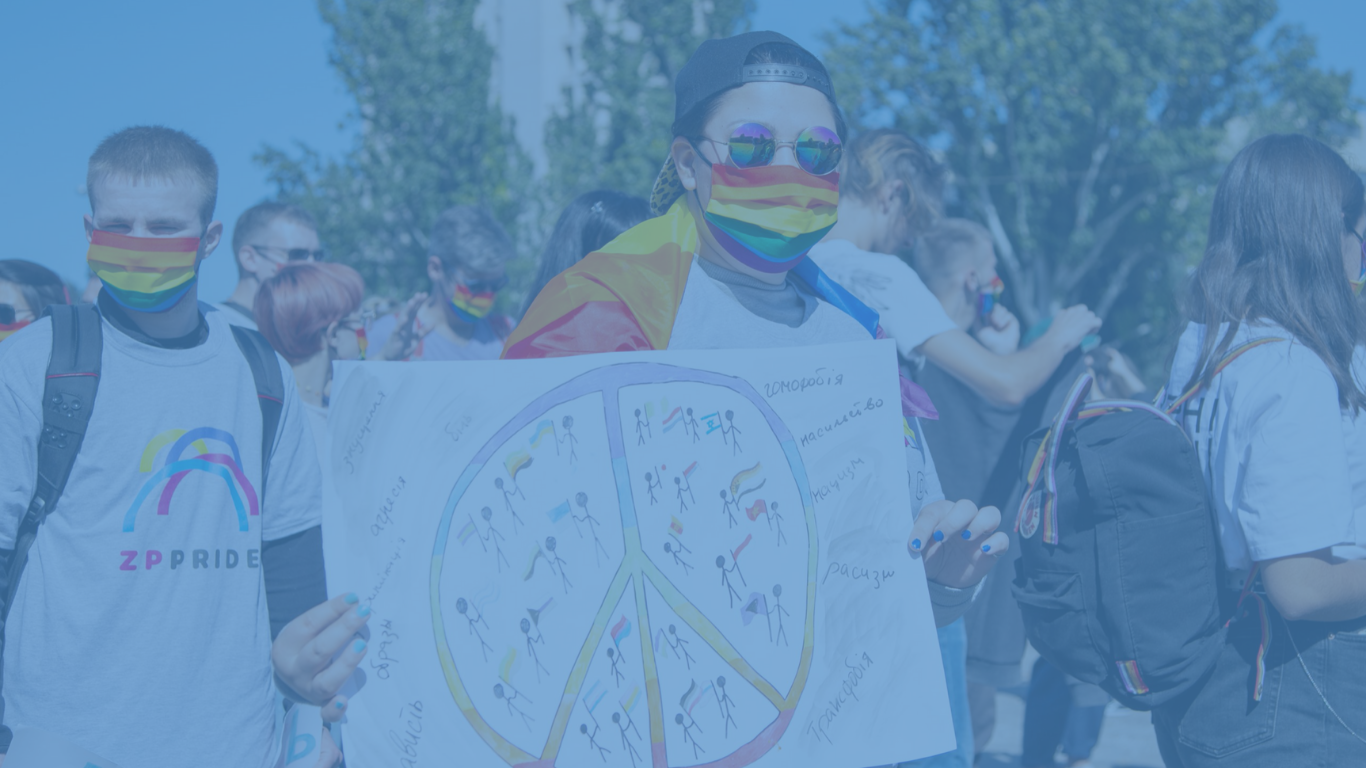 FREEDOM IS OUR TRADITION
Support LGBTQ+ people in Ukraine
The 'Holding Together' design is a Pride-themes interpretation of a Ukrainian "rushnyk" — or woven towel — available in three variations in our Etsy shop. Traditionally used for ceremonial purposes like weddings, the "rushnyk" represents things like love, prosperity and patriotism. As LGBTQ+ Ukrainians advocate for civil partnerships and continue to defend their democracy, this t-shirt is a way to show solidarity and give to a good cause.
The 'Freedom Is Our Tradition' Tee also remains available for purchase on Etsy Canada with all proceeds going to the We Support LGBTQ Ukraine Fund. Designed by Irina Ichanka and Daria Shablienko, this shirt pulls Pride's colours into a vyshyvanka graphic (Ukrainian embroidery). Available in three vyshyvanka variations. Visit our Etsy store.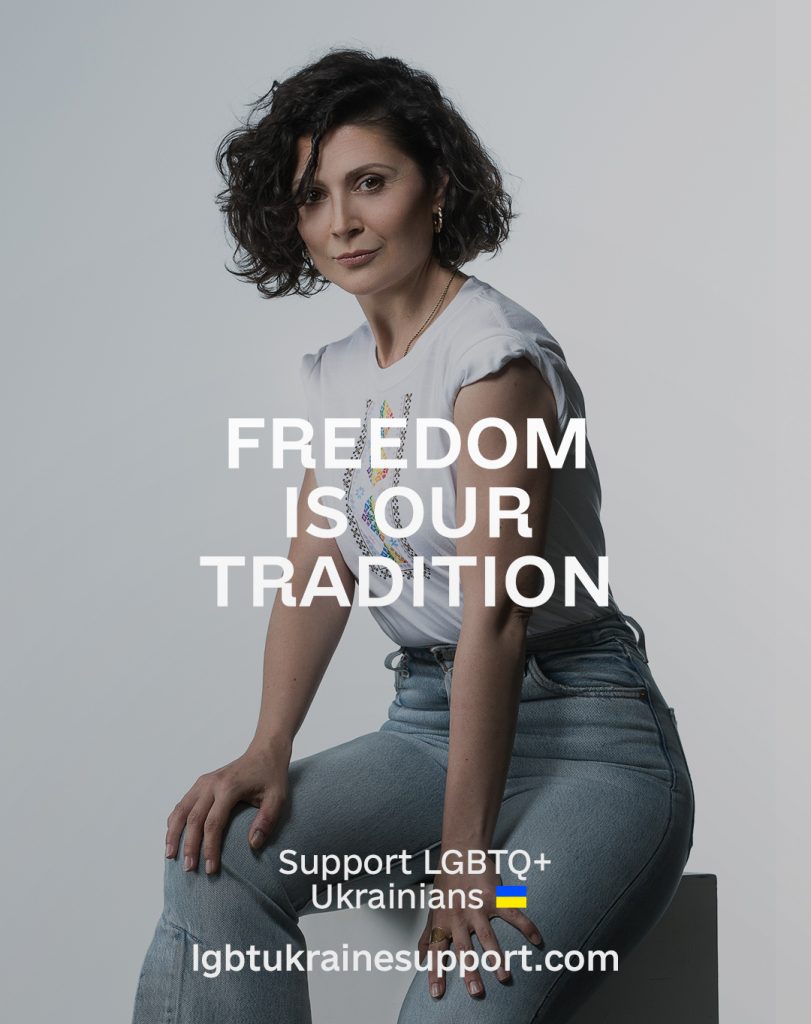 Photographs of the Tee by Aleksandar Antonijevic. Hair/makeup by Ramiro Valeria. Studio provided in kind by Neighbourhood Studios.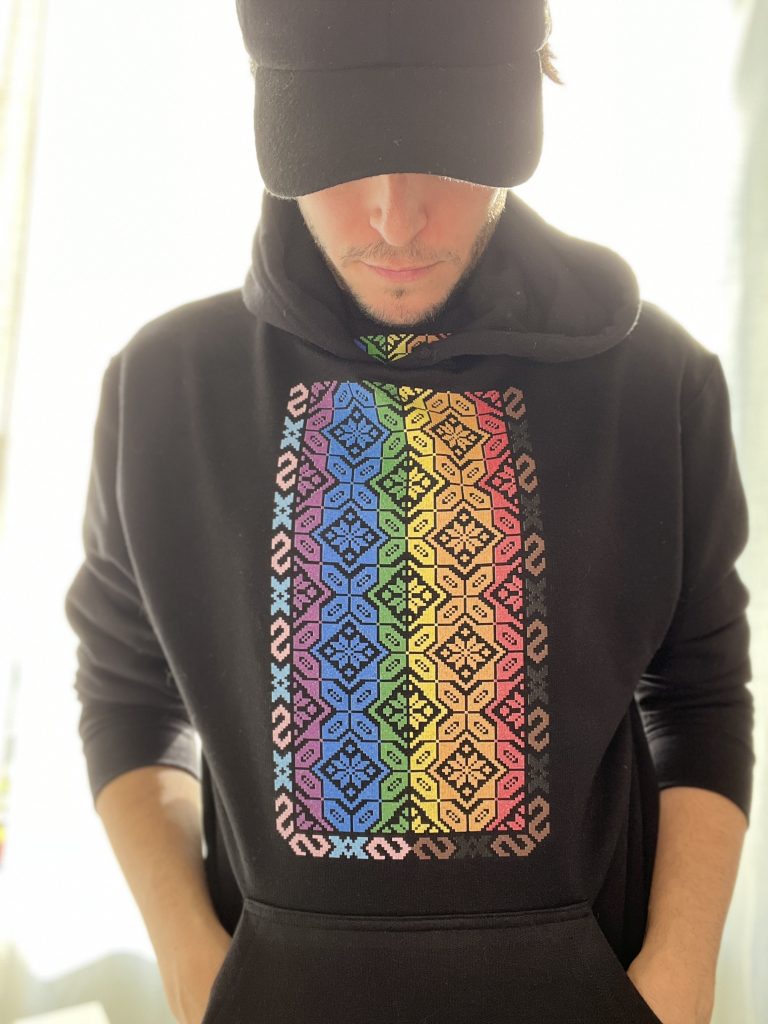 In honour of Ukrainian people braving ongoing blackouts due to the assaults on their infrastructure, We Support LGBTQ Ukraine has issued our Rainbow Vyshyvanka on a black hoodie and t-shirt. All proceeds support the Fund. Visit our Etsy Store.